Hiltron XR SERIES XR8 infrared curtain detector via radio
---
Hiltron infrared curtain detector via radio, for XR Series.
Hiltron XR SERIES XR8 infrared curtain detector via radio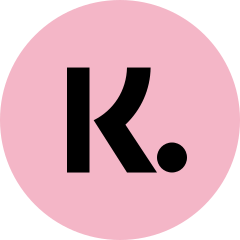 Pay in installments with Klarna
 Items Available: 39
Two-year warranty
Secure Payment
Easy return within 14 days
The XR8 detector is a passive infrared sensor with Fresnel lens with five beams concentrated on a single plane of detection, particularly suitable for the control of entrances, doors and windows. It allows to protect the accesses to an environment without preventing the regular movement inside.


INSTALLATION: The installation must be made by fixing the detector XR8 so that it can perform the activity of transmission via radio to the central effectively. Therefore avoid positioning in places where there are shields for the signal to the central unit, such as concrete pillars or large metal structures or in the presence of radio sources on the transmission frequency. The range increases in relation to the absence of obstacles between the detector and the central unit. Fix the detector in a stable way, making sure that there are no vibrations. Avoid direct exposure to sunlight and do not point the detector towards heat sources such as radiators.


BATTERY INSERTION OR REPLACEMENT: After removing the discharged battery, hold down the right button for 5 seconds, then release it and insert the new battery checking that the two LEDs remain lit for an instant, if not, repeat the operation by holding down the right button for a few moments more. For the detection circuit to stabilize, it is necessary to wait 60 seconds - during which the green LED will emit a series of flashes - after which the XR8 is able to operate regularly.


Features:
Hiltron Series
Double shielded element sensor, with 5-beam Fresnel lens Signalling via LEDs of radio transmission and low battery status
Test of detection and radio transmission
Tamper protection
High immunity to RF30Vm
Rated supply voltage 9V battery (included)
Standby consumption 10µA
Alarm transmission interval 5 minutes
Lens beams5 (vertical)
Frontal Coverage Angle (PIR)H: 10°; V: 40°
Max. coverage 4 meters
Low battery threshold level 7,6 Volt
Working frequency 433,92MHz
Sensor sensitivity adjustment by trimmer
Initial stabilization time 60"
Dimensions: (WxHxD)38x117x2 5mm
Data sheet
Type:

Detectors

System:

Curtain
Other products with same features