Growatt single-phase hybrid Photovoltaic Inverter 6.0KW 2MPPT GWSPH6000
---
Growatt 6.0KW Hybrid Photovoltaic Inverter:

 
DC Max Pot 8.0 kW
Rated AC Power 6 kW
2 MPPT
Built-in DC Disconnect
Built-in EPS output

 
Can also be installed on a three-phase grid through the use of a three-phase Energy Meter.

 
Compatible accessories:
Shine WI-Fi module (art. SHINEWIFI-SHINEWIFIX)
Growatt Inverter SPH connection cable with ARK25LA1 SPHSPA batteries (art. GWARKLA1CB)
Growatt ARK 1 module 2,56KWh photovoltaic Lithium battery (art. GWARK25LA1)
Growatt support base for ARK 2,56KW photovoltaic batteries (art. GWARK25A1BASE)
Tax included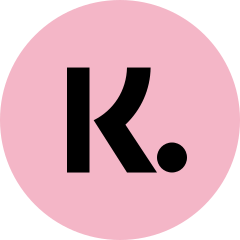 Pay in installments with Klarna
 Items Available: 26
Secure Payment
Easy return within 14 days
100% Guaranteed Quality
Frequently bought together
The Growatt SPH series is perfectly suited to meet the electricity demand of a private household, a good residential storage solution, the Growatt SPH series allows the connection of PV modules, battery and grid to the same inverter, which is the best solution for new PV energy storage installations.

 
Simple:
Internal graphic LCD with four buttons
Compact design for easy installation

 
Reliable:
IP65 degree of protection, high lifetime guarantee
Natural cooling, no additional fans
Built-in backup function, transfer time within 0.5 seconds

 
Flexible:
Ready-made solution for energy storage, battery can be added at a later time
Dynamic energy flow control
Programmable charge and discharge time

 
Advanced Safety:
Intelligent online assistance during system operation
Intelligent battery management ensures battery safety
Comprehensive system protections

 
Features:

 
Input data:
Maximum recommended PV power 8000W
Maximum DC voltage 550V
Activation voltage (V start) 150V
PV voltage range 120V~550V
MPP voltage range/rated voltage 150V-550V /360V
Max. tracker input current A / B 12A/12A
Number of MPP trackers 2
Strings for MPP 1 trackers

 
Output Parameters (AC)
Rated AC output power 6000W
Maximum AC apparent power 6000VA
Maximum output current 27A
Rated AC voltage range 230V ; 180Vac-280Vac
AC mains frequency range 50,60±5Hz
Power factor at rated power 1
Power factor (cos ?) configurable 0.8 in advance0.8 in delay
Total harmonic distortion THDi <3%.

 
AC output power (backup)
Max. output power 3000W
Rated output voltage AC 230Vac
Rated output frequency AC 50/60Hz
Auto switching time <0.5S

 
Battery data:
Battery voltage range 42~59V
Max charging voltage 58V
Max charge and discharge current 66A
Max power of charge and discharge 3000W
Battery type lithium / lead acid
Depth of discharge 80%DOD/50%DOD
Battery capacity 3~12kWh

 
Conversion Efficiency
Maximum Efficiency 97.7%
Euro Efficiency 97.1%
MPPT Efficiency 99.5%

 
Safety Devices:
DC disconnect switch for each MPPT
DC reverse polarity protection
Battery reverse protection
Short circuit protection
Output overvoltage protection
Ground fault detection device
Network monitoring device
Device monitoring leakage current on all poles

 
General Data
Dimensions (W / H / D) in mm 547*516*170
Weight 27 Kg
Operating temperature range 25°C/+60°C
Noise emission (typical) ? 25 dB(A)
Altitude 2000 meters
Transformerless inverter topology
Natural cooling system
Environmental protection degree IP65
Relative humidity 100%
DC MC4 connection
Interfaces: RS232/USB
LCD display
Warranty: 5 years
Optional 10 years warranty with manufacturer
Data sheet
Type

Inverter

Power

From 6 to 10KW

MPPT

2

Connection

Single-phase
There are no further details about this product
Other products with same features