Elicent Helical Axial fan ECOLINE 100 GF 2MU6000
---
ELI 2MU6000
8016510018284
Air and odour extractor fan Elicent model ECOLINE 100 GF helical direct expulsion with fixed fins, air extraction in small and medium environments such as: bathrooms, toilets, closets, kitchens, cellars, laundries, etc.
Elicent Helical Axial fan ECOLINE 100 GF 2MU6000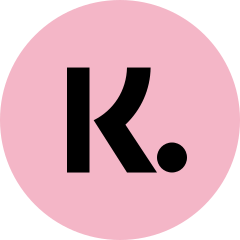 Pay in installments with Klarna
 Items Available: 9
Two-year warranty
Secure Payment
Easy return within 14 days
Particularly suitable in environments where protection against water splashes is required as indicated in the standards in force (CEI 64-8) The ECO LINE series devices are helical vacuum cleaners suitable for direct ejection or in short ducts.


Features:
Helical exhaust fans for direct external ejection
Wall or ceiling installation
Accessories for glass installation
Available with fixed, gravity or automatic grids
Protected against splashing water (IPX4)
Complies with CEI EN 60335-2-80, B.T. 2006/95/EC, EMC 2004/108/EC.
Made of double insulation, they do not require earthing
230V-50 Hz induction motor with thermal protection suitable for continuous duty
Self-lubricating Long Life bushings that ensure long life and constant silence over time
Structure made of high quality antistatic technopolymers
The front part, more subject to dust accumulation, is easily removable and washable thanks to the total absence of electrical parts.
Complies with CEI EN 60335-2-80, EMC 2014/30/EU and LVD 2014/35/UE
Technical specifications:
Fixed Grid
Max flow rate 90 cubic meters/h
Pressure Max 26 Pa
Power 11 W
Sound Pressure (at 3 meters) 39 db (A)
IPX4 degree of protection
Activation / switching off via light switch or separate.
Data sheet
Diameter:

100

Type:

Axial fans
Other products with same features