Urmet intercom power supply for intercom systems with dual note generator 786/15
---
Urmet intercom power supply unit, for intercom systems with double note generator (230 Vac), with the following features:


DIN modules: 6
Dimensions:(H x W x D) 61 x 90 x 108 mm
Approval: IMQ-CE, complying with DIN and CEI EN 60065 standards
Power supply: 230Vac 50/60Hz
Note generator frequency 1: F1 960 -1440 Hz, F2 600 - 900 Hz
Note generator frequency 2: F1 480 -600 Hz, F2 300 - 450 Hz
Note generator output: 8Vpp min
Transformer power: 28 VA
Max. power consumption: 150 mA
Power dissipation after one hour of operation: 4.2W


Replaces power supplies 786/5 and 9006/5.
Urmet intercom power supply for intercom systems with dual note generator 786/15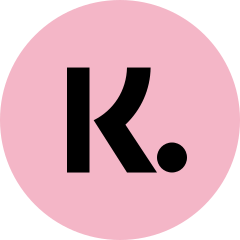 Pay in installments with Klarna
 Items Available: 26
Two-year warranty
Secure Payment
Easy return within 14 days
The device enables 4+n audio systems with both traditional and electronic calling. The power supply handles 2 inputs or with one input plus intercom service in automatic switching and is equipped with network protection with PTC (auto restoring in case of short circuit), 2 differentiated and enhanced call generators to call 4 electronic intercoms in parallel without adding any additional device, and 3 exchanges to allow between services the secret of conversation.



Other technical features:
Phonic circuit power supply: 6VDC @ 0.12A
Power supply for intercom phonic circuit: 3.5-6.5 VDC @ 0.12A
Power supply for electric lock circuit: 12 Vac @ 2 ,4A
Relay contact rating (7-8-9): 5A @ 12Vac
Relay contact rating (1-2-3 and 4-5-6): 2A @ 12Vac
N max of backlit tags with LEDs: Sinthesi: 40; K-steel: 8
N max of 12Vac 3W bulbs: 2
Data sheet
Type:

Accessories

Components:

Power supplies
Other products with same features