Bticino Axolute Programmable Thermostat White HD4451
---
The Programmable Thermostat to the boiler or air conditioner is used to program the switching on and off and also the desired temperature. Daily/weekly built-in chronothermostat for heating and air conditioning.
Bticino Axolute Programmable Thermostat White HD4451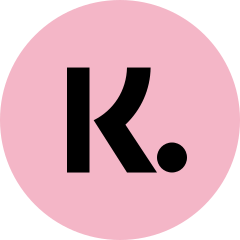 Pay in installments with Klarna
 Items Available: 2
Two-year warranty
Secure Payment
Easy return within 14 days
Frequently bought together
Three selectable temperatures in 24 hours - Auto - Manual - Holiday - Antifreeze operation. Backlit display - battery power supply: 2x 1.5 V - remote control - possibility of connecting an external probe - output: changeover contact 5(3) A - color gray tech. 

NEWS: THE THERMOSTAT HD4451 REPLACES THE ARTICLE HD4449

Axolute Series
Chronothermostat Art. HD4451 model for clear keys HD
Attention: the plate shown in the photo is not included in the price!
Traditional temperature control in the apartment
The new flush-mounted chronothermostat is characterised by maximum simplicity of use, thanks to the backlit display and just 6 keys that allow all the functions required during daily use to be performed. Through a menu, programming is also simplified and particularly intuitive. The chronothermostat is powered by batteries so that it can be easily removed and programmed.
The chronothermostat can be activated remotely and particularly useful for this purpose is the new GSM telephone actuator art. F462 that, through a simple SMS, allows you to turn on and turn off your heating system. The chronothermostat is also connectable to the external probe art. 3457 to perform three different functions:
display the outdoor temperature directly on the chronothermostat;
measure the room temperature at a better point than the one where the chronothermostat is installed;
set a threshold limit for floor systems.
Technical features:
Operating temperature: 5°C ÷ 35°C
Power supply: 2 x 1,5V alkaline batteries type LR6/AA
Minimum time between an intervention and the other 15 minutes
Settable temperature values: 3°C ÷ 40°C
Recessed installation - 3 modules
Output contacts capacity, voltage free: 5(3)A
Possibility of connecting the external probe art. 3457
Possibility of remote activation through telephone switchboard, telephone actuator, burglar alarm system, etc..
Series: Axolute
Module: clear for plate HB or HA
Data sheet
Type:

Programmable thermostats

Model:

With display

Installation:

Recessed

WIFI:

No

Main Commands:

Programmable Thermostats
Other products with same features