Hiltron electronic shock detector sensor, 12V N.C. contact C70S
---
Hiltron electronic shock detector sensor with the following features:


Adjustable sensitivity
Tamper protection
Piezoelectric anti-shock sensor
White color
Wall and glass installation
Rated supply voltage 12Vdc ±10%
Maximum absorption 10mA
Coverage 1,5mt (concrete) ÷ 3,5mt (glass, wood, steel)
Hiltron electronic shock detector sensor, 12V N.C. contact C70S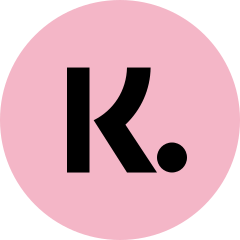 Pay in installments with Klarna
 Items Available: 32
Two-year warranty
Secure Payment
Easy return within 14 days
Other features:
NC alarm output
ABS external container
Operating temperature +5°C ÷ 40°C
Safety grade : 1
Environmental class : 2
Dimensions (WxHxD) 77x26x21mm
Complies with CEI EN 50131-1 standard


INSTALLATION
Securely fasten the sensor vertically to the surface. (If installing the C70S in environments where condensation may occur, it is advisable to mount the device with the cable entry hole facing down).
Check to make sure that the base fits tightly. This allows vibrations to reach the piezoelectric sensor without being dampened by other materials in the way.
Use the two pre-marked holes to screw in the sensor base if the surface allows it, or use an appropriate adhesive.
Remove the jumper jmp to use the pulse count feature whereby the sensor requires to detect a vibration of greater amplitude and/or longer duration before detecting an alarm.
Position the circuit by matching the three holes to the plugs on the base.
Make the electrical connection, adjust the trimmer for medium sensitivity and close the cover by tightening the central screw.


OPERATIONTEST: Test the operation of the sensor to verify the exact sensitivity setting: The sensor should detect an alarm with a firm stress, typical of impacts intended to demolish the surface to be protected, but should be insensitive to minor stresses. Adjust the sensitivity trimmer for successive approximations, taking care to close the container before performing the test.
Data sheet
Type:

Sensors

System:

With Wires
Other products with same features