Hiltron KIT burglar alarm system 8 zones KPROTEC9
---
C1A KPROTEC9
8056450410045
KIT burglar alarm system 8 zones Hiltron KPROTEC9, consisting of:


1 piece Central burglar alarm 8 zones + 24H (art. PROTEC9)
1 piece Self-powered siren for outdoor use (art. SA310)
1 piece Electronic Piezo siren

(art. SP31)
1 piece Flush-mounted cylindrical contact (art. C56)
1 piece Magnetic contact (art. C58)
3 Pieces Dual technology detector

(art. DG12)
1 PZ KIT consisting of: 1 PX100 A 12V + 1 PXN200 + 3 KEYN proximity keys (art. PXKEY103)
Hiltron KIT burglar alarm system 8 zones KPROTEC9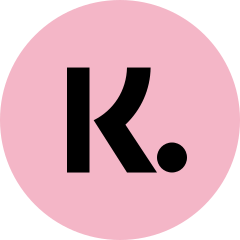 Pay in installments with Klarna
 Items Available: 30
Two-year warranty
Secure Payment
Easy return within 14 days
FEATURES (art. PROTEC9):
Immediate protection zones 7
Delayed protection zones 1
Zones of protection against sabotage "24h" 1
Rated supply voltage 230V~ ±5% 50Hz
Rated voltage output services 13Vdc ±10%.
Normal absorption 40mA
Maximum absorption 140mA
Maximum absorption of the central unit only 35mA
Maximum current deliverable by the power supply 1A (AL5)
Maximum current available on sirens output 3A (with battery connected)
Maximum current available on services output 650mA
12V 7Ah backup battery
Fuse on transformer primary 250mA - F
Fuse on transformer secondary 2A - F
Sirens output fuse 3A - F
Environmental class 2
Safety grade 1
Enclosure protection degree IP30
ABS outer container
Complies with CEI EN 50131-1 standard
Dimensions (W280mm) x (H 230mm) x

(D96mm)


ELECTRONIC SIREN CHARACTERISTICS (art. SA310):
Nominal supply voltage 12V
Frequency

1237 Hz
Absorption 10mA
Maximum absorption

1,9A
Pressure level

100dB(A) @ 3mt
Self-powered
Suitable for outdoor
Weight 1.9kg
Functioning test: at battery connection
Tamper protection: anti-opening and anti-tear
Protection fuse: power supply and bulb
Internal container: Steel sheet painted with epoxy powder
Container

ABS
Screws

stainless steel
Color

white
Battery compartment B12V2A
Operating temperature

-25°C ÷ +55°C
Degree of protection IP34


PIEZOELECTRIC SIREN CHARACTERISTICS (art. SP31):
Rated supply voltage 12V
Maximum absorption 140 mA
Pressure level

99dB(A) @ 3mt
Frequency 3585 Hz
Protection against polarity inversion
Tamper protection: anti-opening and anti-tear
Container

ABS
Operating temperature: -5°C/ +40°C
Dimensions: 14 × 7 × 18 cm
Dimensions: W 135 mm x H 95mm x D 43mm
Weight

0.260 kg


CHARACTERISTICS RECESSED CYLINDER CONTACT (art. C56):
2-wires output terminals
Voltage max 30V
Current max 500 mA
Contact type flush mounted
Installation

recessed on armored doors
Weight 0.025 kg
Operating distance 12 mm
Alarm output NC
Cable length 25 cm
Color white
Container Nylon
Safety grade 1
Environmental class 2
Dimensions: W 36mm x H 22mm x D 19mm



CHARACTERISTICS MAGNETIC CONTACT (art. C58)
Weight: 0.021 kg
Color

white
Safety class 1
Environmental class 2
Installation on doors and windows
Output terminals 2 wires
Max voltage 30V
Current max 500mA
Cable length

25cm
Operating distance

18mm
NC alarm output
Container Nylon
Dimensions: (W16mm) x (H9mm) x Dimensions (D40mm)
External Contact Type


FEATURES DOUBLE TECHNOLOGY DETECTOR (art. DG12)
Dual element digital sensor (Digipyro™)
Microwave sensor 10,525Gh
Complete with joint anti-disorientation
Adjustable sensitivity through trimmer
Tamper protection
Tamper function
Anti-masking function
High immunity to RF (over 30Vm)
Rated supply voltage 12V
Maximum absorption 18mA
Coverage: 12 meters
Lens beams 23 (on 3 horizontal levels)
Angle of coverage front (PIR) H: 120 °; V: 60 °
Microwave frontal coverage angle H: 80°; V: 32°.
Signaling LED
Solid state relay output NC 100mA, 50VDC max
Initial stabilization time 30"
Security grade: 1
Environmental class: 2
Dimensions (WxHxD) 59x99x60mm
Complies with CEI EN 50131-1 standards


OPERATION: The DG12 works in "dual technology", which means that only if both technologies (Infrared and Microwave) reveal a real intrusion is given the alarm. This allows you to avoid false alarms due to the activation of the infrared sensor only (sometimes caused eg. by sunlight) or the microwave sensor only (sometimes caused eg. by moving objects).


ANTIMASCHERAMENTO: The DG12 in case of prolonged alarm of one of the two technologies, and in the absence of detection of the other, activates a continuous alarm status, indicated by the red LED flashing and the zone contact open, a state that remains until both technologies do not resume proper operation. In this way, if you mask, for example, the infrared sensor thermally isolating, but continues to repeatedly alarm the microwave sensor, the detector is placed in a state of continuous alarm that triggers the alarm control panel.


ANTIMANOMISSION: If the DG12 detects a presence very close to the detector (about 40cm) is placed in a state of continuous alarm, indicated by flashing red LED and the opening of the zone contact. Even in this case, if after a few seconds, both technologies resume to detect presence at greater distance, and then are normally operating, the detector resumes its normal operation.


INSTALLATION:
Remove the electronic circuit from the container, levering it sideways with a tool and hook the joint to the base of the container after passing it through the fixing ring.
Use the extension for the joint in case of ceiling mounting.
Cover the unused hole on the base of the with the supplied mat.
Fix the base of the joint on a smooth and flat surface not subject to vibrations, covering the hole for the passage of electrical cables for connection to the central unit, using the plugs provided.
Pass the electrical cables through the hole of the joint and hook the fixing ring to the base.
Once installed and oriented in the desired position, it will be possible to lock the detector by fully rotating the locking ring.
Reposition the circuit on the base of the container and make the electrical connections.
It is possible to mount the detector at an angle (in this case do not use the joint, but drill two holes on the container for fixing on the sides.
Do not direct the detector towards objects that could produce rapid temperature changes such as radiators, electric radiators, air conditioners, open flames, etc..
Also avoid installation near them.
Do not partially or completely obscure the detector's field of view.


CHARACTERISTICS KIT HILTRON (art. PXKEY103) COMPOSED BY:
1 piece card PX100 for proximity keys
1 piece receiver module PXN200
3 proximity keys "Key"
Data sheet
Type:

Kit Anti-Theft

System:

With Wires