Vortice Helical Vacuum cleaner E-252 M 40203
---
VOR 0000040203
8010300402031
Vortice Vacuum cleaner model E 252 M, wall mounted, rated diameter 250 mm.
Vortice Helical Vacuum cleaner E-252 M 40203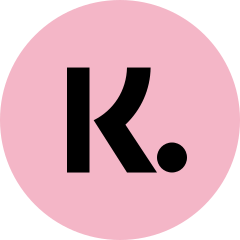 Pay in installments with Klarna
 Items Available: 9
Two-year warranty
Secure Payment
Easy return within 14 days
Frequently bought together
Features:
Wall fixing panel made of phosphated steel sheet, painted with grey polyester powder paint with hammered effect to guarantee resistance over time to atmospheric agents.
Single-bodied mouthpiece with panel, calibrated to optimize airflow
Protection grille (conforming to UNI ISO 13857) integrating the motor support function, made of electrowelded steel rings and painted with black epoxy paint. Easy removal simplifies maintenance and cleaning of the fan.
Asynchronous single-phase AC motor with 1 speed, with shaft mounted on ball bearing supports with double sealing shield, with electrical insulation class F
Maximum flow rate 1,500 m3/h
6-blade impeller with wing profile splined on a die-cast aluminium hub, dynamically balanced (UNI ISO 1940,- Balancing Class 6.3), optimized to maximize performance and sound levels, moulded in charged polypropylene to achieve high levels of dimensional stability and resistance to atmospheric agents.
Speed controllable by Vortex regulator.
Technical specifications:
Absorbed current at 220 V (A) 0.45
Current Absorbed at 240 V (A) 0.47
Current consumption max (A) 0.47
Nominal Duct Diameter (mm) 250
Frequency (Hz) 50
Motor protection degree IP 44
Insulation 1st class
Number Poles 2
Weight (Kg) 3.5
Absorbed power at 220 V (W) 95
Power Consumption at 240 V (W) 105
Max. power consumption (W) 105
Max. ambient temp. continuous operation (°C) 70
Intake air temperature max (°C) 70
Voltage (V) 220-240
Max. flow rate (l/s) 416.7
Max flow rate (m³/h) 1500
Max pressure (mmH2O) 20
Max pressure (Pa) 196
Sound Pressure Lp [dB (A)] 3m 71 db
RPM 2800
Data sheet
Diameter:

250

Type:

Helical
Other products with same features