Samsung AR35 Air conditioner 2.5 KW 9000BTU A++/A+ R32
---
KIT AR09TXHQAN
8806090250392
Samsung Series AR35 Inverter monosplit Air conditioner 2.5 KW 9000BTU, energy class A++/A+, new GAS R32, colour: white, price includes the external unit (AR09TXHQASIXEU), the internal unit (AR09TXHQASINEU) and the remote control.

For a room of approximately 27m²
The air conditioner will be delivered pre-charged with gas R32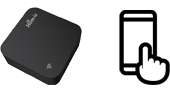 Buy this device: you will make WI-FI the air conditioner by remotely controlling it with App on your smartphone.
The air conditioner is also an heat pump, therefore also suitable for heating environments in winter.
Save 50%
Tax included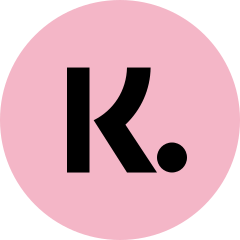 Pay in installments with Klarna
 Out of stock  Incoming
Secure Payment
Easy return within 14 days
100% Guaranteed Quality
Frequently bought together
Samsung has long been synonymous with technology and cutting-edge household appliances, and pays particular attention to air care. Having a healthy environment means "health", a fundamental index especially for the elderly and children.


This way of thinking has given rise to the new models in the 2020 range in which Samsung offers air conditioning solutions with essential functions for every need.


An example is the new air conditioner AR35 series. Its simple and modern design, its functionality necessary to heat, cool and dehumidify, make it an air conditioner adaptable to any environment. A true solution for your home that will give anyone the opportunity to enjoy maximum comfort day and night.
Here are the main functions of the Samsung model AR35 monosplit:


Energy class (cooling/heating) A++/A

Filter anti-bacteriaö and anti-allergenic

Twin rotary compressor

LED Display


Technical characteristics


Cooling:
Capacity Min/Max KW 0.91/3.40
Power consumption: 770W
SEER 6,30
Energy efficiency class: A++
EER 3,43
Indicative annual energy consumption kW/a 156
Heating:
Capacity Min/Max KW 0.82/3.37
Power consumption 750W
SCOP: 4,00
Energy efficiency class seasonal A+
COP 3.91
Indicative annual energy consumption: kWh/a 910
Features Indoor Unit:
Dimensions: (PxHxL) 805x285x194mm
Weight 8.1 Kg
Treated air Max cubic feet/min 7,8
Dehumidification capacity l/hr 1,0
Sound pressure level (Cooling/Heating) dBa 20/36
Sound Power level dBA 55
Features Outdoor Unit:
Dimensions: (PxHxL) 720x495x270mm
Weight 23,2 Kg
Sound Pressure level dBa 49
Sound Power level dBA 62
Power supply single Phase 220-240 / 50Hz
piping Liquid/Gas 6,35 (1/4") - 9,52 (3/8")
Length piping max/min 25/3 m
Height difference Max between units indoor/outdoor 10 ft
Refrigerant Type: Gas R32
Data sheet
Air conditioners:

Monosplit

Gas:

R32

Power:

9000 BTU (2,5 Kw)

Sqm Room:

27m²

Energy class:

A++

Series:

AR35
Air conditioners with similar features