Samsung CEBU Air conditioner Dual Split 9000+12000BTU WIFI Inverter R32 A+++
---
KIT SMSCE92
8806090235054
Samsung CEBU Air conditioner Dual Split Inverter 9000+12000BTU composed of an external unit 4.0 KW with 2 connections (AJ040TXJ2KG/EU), 1 indoor Split unit, 9000BTU 2.5 KW (AR09TXFYAWKNEU), 1 indoor Split unit 12000BTU 3.5 KW (AR12BXFYAWKNEU) with new Gas R32 included, energy efficiency Class A+++, and two standard remote controls . Control Wi-Fi built-in.

For two rooms of approximately 27m² and 35m²
The air conditioner will be delivered pre-charged with gas R32
The air conditioner is also an heat pump, therefore also suitable for heating environments in winter.
Save 50%
Tax included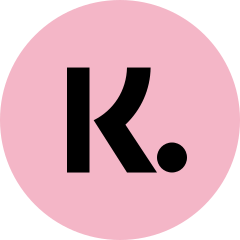 Pay in installments with Klarna
 Items Available: 40
Secure Payment
Easy return within 14 days
100% Guaranteed Quality
Air conditioners of the same series
Frequently bought together
The new Samsung Cebu Wi-Fi wall-mounted presents you with soft and elegant shapes that recall those in the range WindFree 2020 (but without the panel perforated, because it is not equipped with technology WindFree): the corners are rounded, the front panel wraps around the unit with delicacy, the large black display stands out shining on the right side; the very compact dimensions give it a lightness that makes installation and maintenance more simple. The blower outlet, and more inclined with respect to the traditional models and a bigger fan to ensure that the air is cooled and introduced into the environment in a more rapid, more uniform and more powerful way, to reach every corner of the room.
The internal unit of Samsung Cebu Wi-Fi is equipped with the air filter Easy Filter+ that retains all of the dust present in the air returning clean air; the filter is easy to remove for periodic cleaning which is carried out in a fast and convenient way.


Advantages:
Energy class A+++/A++
Control Wi-Fi built-in remote control is possible thanks to the app SmartThings, which allows the control of devices Samsung and compatible
Function Artificial Intelligence
Control via App SmartThings and using voice assistant
Super quiet (21 dBA)
Function Artificial Intelligence: the unit analyzes the use of the user, and replication of the most appropriate modes according to the situation
Compatibility Multisplit


Technical characteristics


Cooling:
Capacity Min/Max: W 4000

(13004700) W

Power consumption: Min/Max

950 (3501300) W

SEER 8,51
Energy efficiency class: A+++
EER 4,21
Annual energy consumption indicative kW/165

Indoor unit capacity A 1670W

Indoor unit capacity B 2330W
Heating:
Capacity Min/Max:

4200 (10004700) W

Power consumption Min./Max

950 (2801220) W

SCOP: 4,61
Energy efficiency class seasonal A++
COP 4.42
Annual energy consumption indicative: kWh/927

Indoor unit capacity A 1800W

Indoor unit capacity B 2400W
Features 1 Indoor Unit 2.5 KW (AR09TXFYAWKNEU):
Dimensions:

(Wxhxd)

820x299x215

mm
Weight 11Kg
Piping gas connection ø (inch. - mm.)

3/8 - 9.52

Piping connection liquid diameter (inch. - mm.)

1/4 - 6.35

sound pressure level (Cooling/Heating) dBa 19
Sound Power level dBA 37
Features 1 Indoor Unit 3,5 KW (AR12TXFYAWKNEU):
Dimensions:

(Wxhxd)

820x299x215

mm
Weight 11Kg
Piping gas connection ø (inch. - mm.)

3/8 - 9.52

Piping connection liquid diameter (inch. - mm.)

1/4 - 6.35

sound pressure level (Cooling/Heating) dBa 19
Sound Power level dBA 56
Features Outdoor Unit (AJ040TXJ2KG/EU):
Dimensions: (Wxhxd)

790x584x285

mm
Weight 32Kg
Sound Pressure level dBa 46
Sound Power level dBA 60
Power supply single Phase 220-240 / 50Hz
Piping Liquid 2 x mm 6.35 (1/4)
Piping Gas 2 x mm 9.52 (3/8)
Length piping max/min 30/3 m
Height difference Max between units indoor/outdoor 15 meters
Refrigerant Gas R32
Data sheet
Air conditioners

Multi Split 2-Way

Gas

R32

Power

9+12 BTU

WIFI

Integrated

Sqm Room

35m² + 27m²

Energy class

A+++

Series

Cebu
There are no further details about this product
Air conditioners with similar features