Daikin Sensira Air Conditioner 12000btu 3.5KW R32 A++/A+
---
KIT SENSIRA12
4548848997862
Daikin Monosplit Inverter Inverter Sensira 12000btu 3.5KW air conditioner with R32 Gas included, Energy Class A++, price includes:

 
1 Outdoor Machine (RXC35C)
1 Indoor Machine (FTXC35C)
1 Remote Control
Possibility of control with Smartphone via Wi-Fi (optional to add item BRP069B45).

For a room of approximately 35m²
The air conditioner will be delivered pre-charged with gas R32
The air conditioner is also an heat pump, therefore also suitable for heating environments in winter.
Save 50%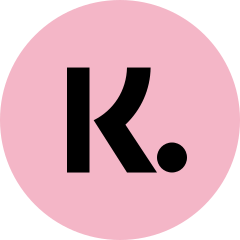 Pay in installments with Klarna
 Items Available: 76
Secure Payment
Easy return within 14 days
100% Guaranteed Quality
Air conditioners of the same series
Frequently bought together
Sensira is one of the latest wall-mounted air conditioner models created by DAIKIN, it is in the upper EcoPlus entry level of the brand and has an excellent ratio of performance, functions and price range. It has a modern and up-to-date design that echoes the classic lines of DAIKIN air conditioners, great technical quality, many useful and intelligent additional functions, and is equipped with the new R32 Gas. 

The aesthetics of the new DAIKIN Sensira air conditioner has a classic and modern design at the same time because it is the result of a mix of straight and semi-curved lines which, enhanced by the color white, create a pleasant effect capable of adapting it to all environments; Indoor Units that can be installed in homes, businesses, offices, hotel environments and wherever there is a need. Its small size makes it easy to install. 

The DAIKIN Sensira air conditioner distributes the air evenly and consistently thanks to the automatic vertical oscillation of the flow deflector and the automatic or manual 5-step speed adjustment.

Advantages and Features:
The flat and elegant front panel harmonises easily with any type of furniture and is easier to clean
The choice of an R-32 product reduces the environmental impact by 68% compared to R-410A systems and leads to a direct reduction in energy consumption thanks to high energy efficiency
Daikin outdoor units are well-maintained and robust and can be easily installed on a rooftop or terrace, or simply against an exterior wall
Daikin outdoor units have a heat exchanger with an anti-corrosion treatment (blue fin) that ensures great resistance to the harshest weather conditions
Outdoor units for single-split applications
Seasonal efficiency values up to A++ class in cooling
Daikin Residential controller (optional): ability to control the indoor unit from anywhere via app, local network or Internet.
Powerful mode: Allows rapid cooling or heating of the room; once the "Powerful" mode is turned off, the unit returns to the preset mode
Sleep mode: comfortable This innovative mode increases comfort by managing temperature fluctuations during the night
Automatic fan speed adjustment: Automatically selects the fan speed to reach or maintain the set temperature
Dehumidification program: Manages the reduction of moisture in the air, preventing excessive cooling
Air filter: Eliminates airborne dust particles, improving air quality
Infrared remote control: Allows remote control of air conditioner functions
Self-diagnostics: Simplifies maintenance by indicating system malfunctions or anomalies
Energy-saving standby mode: Energy consumption is reduced by about 80% in standby mode
Ventilation only: The unit can also be used in ventilation mode only, without cooling or heating
Automatic mode switching: Automatically selects cooling or heating mode to maintain the set temperature
Automatic vertical oscillation: Ability to select automatic vertical movement of the supply air baffles, to make airflow and temperature distribution uniform throughout the room
Step fan speed (3 steps): Allows selection of different fan speed values (2 steps)
Titanium apatite deodorizing filter: Decomposes annoying odors such as tobacco and animal odors
24-hour timer: Can be set to start the unit at any time over a 24-hour period
Automatic restart function: After a power failure, the unit automatically restarts with the original settings.

 
Technical Features:

 
Cooling:
Min/std/Max Capacity: KW 1.3/3.50/4.00
Nominal input power kW 0.31/1.8/1.4
SEER 6.87
Energy Class: A++
EER 3.24
Indicative annual energy consumption kW/a 175
Heating:
Min/std/Max Capacity: KW 1.3/3.9/4.80
Nominal power consumption 0.25/1.05/1.50
SCOP: 4.28
Seasonal energy efficiency class A+
COP 3.71
Indicative annual energy consumption: kWh/a 732
Indoor Unit Features:
Dimensions: (HxWxD) 288x770x234mm
Weight 9.5Kg
Treated Air Flow Rate Cooling Quiet/Low operation 5.4 /6.5 /9 /10.8 cubic meters/min
Dehumidification capacity l/hr 1
Sound pressure level Cooling Silent/Low operation dBa 21/26/39
Sound Power Level dBA 55
Outdoor Unit Features:
Dimensions: (HxWxD) 550x658x273mm
Weight 26.0Kg
Sound Pressure Level dBa 46
Sound Power Level dBA 60
Power Supply Single Phase 220-240 / 50Hz
Liquid/Gas Piping Connection 6.4 (1/4") - 9.52 (3/8")
Piping length from ue/ui max 20 meters
Piping length from ue/iu without additional charge up to 10 meters
Max height difference between indoor/outdoor unit 12 meters
Refrigerant Type: R32 Gas
Operating range Cooling CBS-10-46
Operating range Heating CBU -15-18
Refrigerant Charge Kg 0.75
Data sheet
Air conditioners:

Monosplit

Gas:

R32

Power:

12000 BTU (3,5 Kw)

Room Size:

35m²

Energy class:

A++

Series:

Sensira
Air conditioners with similar features