Toshiba HAORI Air Conditioner 3.5KW 12000BTU R32 A+++/A+++ WIFI
---
KIT B13N4KVRGE
8855169061445
Toshiba HAORI 3.5KW 12000BTU Air Conditioner, GAS R32 integrated, Energy Class A+++/A+++, with integrated WIFI for remote management, compatible with Google Home Assistant and Amazon Alexa, Kit includes: 

 
1 Indoor Unit (RASB13N4KVRGE)
1 Outdoor Unit (RAS13J2AVSGE1)
1 Remote control
2 Fabrics with two different colours as standard: Dark Gray, Light Gray.

 
Simply unroll the fabric in the desired pattern and attach it to the front panel to create a piece of furniture that will become the center of attention.
For a room of approximately 35m²
The air conditioner will be delivered pre-charged with gas R32
The air conditioner is also an heat pump, therefore also suitable for heating environments in winter.
Toshiba HAORI Air Conditioner 3.5KW 12000BTU R32 A+++/A+++ WIFI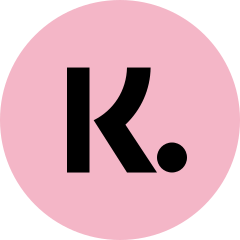 Pay in installments with Klarna
 Items Available: 54
Two-year warranty
Secure Payment
Easy return within 14 days
Air conditioners of the same series
Frequently bought together
HAORI features outstanding aesthetics, first-class efficiency, low noise and high air quality for residential applications.
The new HAORI family is an elegant piece of furniture: something no longer to hide but to highlight.
Regardless of the style of the room, whether modern, lively, casual, luxurious, chic or retro, there is a design of HAORI that makes it even more attractive. With its slim body and unique shape, this innovative air conditioning unit features a fabric cover that creates the perfect combination with other fabrics in the room such as those of sofas, carpets, curtains, armchairs and blankets, for a cozy and comfortable atmosphere.
Toshiba's patented concept makes HAORI easy to dress up with the most suitable outfit; you can simply unroll the fabric in the desired pattern and attach it to the front panel to create a piece of furniture that will become the centre of attention. What we like about HAORI is its ability to blend pleasantly into the environment or even camouflage itself if necessary. Decorators and homeowners can be inspired by its unique style. In addition, if the room is renovated, at any time HAORI can also change its dress. Simply choose or create a new fabric to complement the new room aesthetic.

 
The technology with proprietary rotary compressors with R32 refrigerant and driven by vector inverter allows HAORI to modulate the heating or cooling power to the actual need with minimum consumption, thus obtaining up to the energy performance class A+++ and with remarkable efficiencies: SEER of 8.6 (seasonal energy efficiency in cooling) and SCOP of 5.1 (seasonal energy efficiency in cooling).
HAORI is very quiet: Indoor unit, with QUIET function up to only 19 dB(A), at the limits of audibility, Outdoor unit, 44 dB(A) and up to only 37 dB(A) with the SILENT function, activated by APP or remote control.
Air Quality, HAORI has two tools to create a healthy environment and reduce exposure to fine airborne particles that can carry bacteria and viruses. The first is the Ultra-Pure PM2.5 Filter, which captures up to 94% of fine particulate matter with a diameter greater than 2.5 micrometers, and the second is the Plasma Ionizer, which captures and neutralizes contaminated micrometer-sized particles (viruses and bacteria).
The quality of the air is high also thanks to the self-cleaning "Magic Coil".
HADA Care, the innovative air flow distribution system inside the room, protects the skin's moisture.
The shape and correct position of the little wing generates an indirect flow, which circulates the air in the upper part of the room, to make the temperature homogeneous and increase comfort levels at any time, adapting the compressor speed to the actual demand.
The integrated Wi-Fi allows the control of HAORI through the APP "Toshiba Home AC Control", which includes weekly scheduling and also energy monitoring and compatibility with voice recognition systems such as Home Assistant by Google and Amazon Alexa.
The HAORI indoor unit can be quickly and easily mounted on any wall thanks to an optimized installation system. The indoor units are compatible with both single-split and multi-split outdoor units.

 
The HAORI remote control , also an elegant piece of furniture, offers multiple control functions, such as the 3D AIRFLOW function, which with its independently motorised little wings allows the airflow to be easily directed in any direction. Other functions are the power selection and the ECO function to reduce energy costs, the COMFORT SLEEP function to optimize the temperature of the environment during the night and the HIGH-POWER function to quickly heat or cool the rooms, MAGNETIC support for REMOTE CONTROL inserted in all units to facilitate the wall installation. Check in the technical data the systems that can benefit from the 65% tax deduction and the "Thermal account". 

Benefits:
Built-in WI-FI
DC Hybrid Inverter (PAM + PWM)
HADA Care Flow: intelligent air flow
3D motorized fins
Self-cleaning Magic Coil exchanger
Operating mode (cooling/heating) indicated by LEDs of different colors
Remote control functions: Quiet, Silent, Comfort Sleep button
Fireplace function: to spread the heat in the environment in an optimal way
Power limiter functions (100% - 75% - 50%)
Compatible in multi-split combination (B-code version)
Wide operating range: up to -15°C/+46°C in cooling mode; up to -15°C/+24°C in heating mode
Google Home and Amazon Alexa compatible

 
Technical features

 
Cooling:
Min/Max Capacity: 3.5 KW 1.0/4.10
Rated input power: kW 0.80 (0.80-1.12)
SEER 8.70
Energy Class: A+++
EER n/a
Indicative annual energy consumption kW/a 142
Heating:
Min/Max capacity: 4.2 KW 1.0/5.30
Rated input power: 1.08 (0.20-1.55)
SCOP: 5,1
Seasonal energy efficiency class A+++
COP n/a
Indicative annual energy consumption: kWh/a 876
Indoor Unit Features:
Dimensions: (HxWxD) 300x987x210mm
Weight 11,0Kg
Treated air Cooling (C-H) cubic meters/min 670 - 680
Sound pressure level (Cooling / Heating) dBa 19 - 43 / 19 - 43
Sound Power Level dBA (C-H) 56-56
Outdoor Unit Features:
Dimensions: (HxWxD) 550x780x290mm
Weight 30Kg
Sound Pressure Level (C-H) dBa 46-48
Sound Power Level (C-H) dBA 59-61
Power supply Single-phase 220-240 / 50Hz
Liquid/Gas piping 6.35 (1/4") - 9.52 (3/8")
Max. pipe length/min 20/2 meters
Max height difference between indoor/outdoor unit 12 metres
Refrigerant Type: Gas R32
Length of pipes without added charge 15 metres
Precharge Kg TCO2Eq GWP 0,80-0,54-675
Operating range cooling -15 - 46
Operating range heating -15 - 24
Data sheet
Air conditioners:

Monosplit

Gas:

R32

Power:

12000 BTU (3,5 Kw)

WIFI:

Integrated

Room Size:

35m²

Energy class:

A+++

Series:

Haori